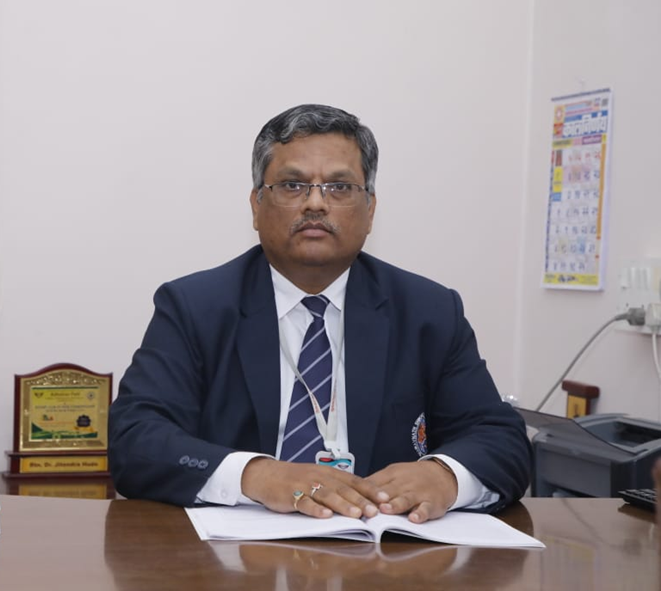 Dr Jitendra Hude
Director Of APIMR
Welcome!
Bhairavnath Shikshan Prasarak Mandal's Adhalrao Patil Institute of Management and Research (APIMR) is an institution established by Hon'ble president Hon'ble Shri Shivajirao Adhalrao Patil, a well-known entrepreneur and Member of 14th,15th,16th Lok Sabha, Government of India, a personality who struggled a lot to grow.
APIMR is a preferred destination for aspirants of Management Education. Leading training techniques along with character and personality building exercises provided to them make them confident, sharp and intelligent. They get chance to show their talents and know themselves. This transformation makes them future ready Management Professionals and quality managers and entrepreneurs to create further employment.
Qualified teachers exercise Practical & Experience based learnings, Classroom Theories, standardized process of training to build Logic and technical Skills with up-to-date knowledge among the students. They are involved into research and innovation techniques which supports quality education. Which makes them more helpful and cooperative to receive more respect from the students and society. I assure you that being part of this family will make you successful and socially responsible personality, a respected Indian citizen. One again I welcome you to APIMR.